Hajj Packages 2019
Airport Taxes
Air conditioned coach
Guide for Umrah, Ziarah in Medinah
Guide/mutawif and Qurban
5 Litres Zamzam Water per person
Complimentary breakfast in Madinah and Mekkah start from 6 am to 9.30 am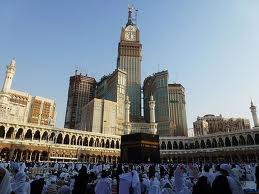 Umrah Packages 2019
Note that the validity of the Umrah visa gives a maximum of one month in which to enter Saudi Arabia. Please note, however, that the Umrah season closes on 30 Ramadan, which means you MUST complete Umrah and depart Jeddah before this date.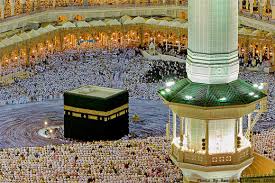 Welcome A & H International Travel
International and Domestic Travel Reservations – Our online reservation system is linked to all major airlines and with one call we can have you confirmed to any part of the world.
A & H International Travel established since 1995 and since then we have built strong relationship with our clients by providing high quality customer service to meet client's satisfaction.
An appointed agent for the Embassy of Saudi Arabia in Sydney, we are specialized in arranging Hajj and Umrah packages (Land only or full package including air fares).
Since 1995, A & H International has been helping people perform Hajj and Umrah. Being a company accredited by the Ministry of Hajj (Saudi Arabia), we have mastered the art of organizing trips and managing the success of our campaigns with years of experience under our belt. Our comprehensive Hajj packages include flight, hotels, food and many other perks which help you succeed. Alongside this, we also offer educational and spiritual seminars which help educate our clients about the necessities and requirements for their Hajj trip. We understand how important this pilgrimage is to you so our aim is to make sure your trip is as beneficial and hassle-free in all aspects. 100% of our pilgrims are completely satisfied with our services and the best advocates for our Hajj service. Let us lead you in the journey to the Holy land, Insha Allah.
Take a Look at Our
MOST POPULAR PACKAGES
HAJJ Gallery 2017
A & H International Travel PTY LTD
Some statistics about A&H International
CENTER ACHIEVEMENTS
16,500
No. of Haji's Since 1995
42,000
No. of People in Umrah Since 1995
10,5,000
Ticket Sale Since 1995
Client Testimonials
A & H International Travel PTY LTD
GREENACRE NSW 2190
ALHAMDULILLAH THIS YEAR AUGUST 2017 ALLAH SUBHANUTALA GAVE ME THE OPPORTUNITY TO PERFORM HAJJ WITH A&H INTERNATIONAL BEING THE ORGANISER FOR MY TRIP TO HAJAZ E MUQADAS.
ME AND MY KHATOON E AWAL WERE VERY THANKFUL TO A&H INTERNATIONAL AS THEY DELIVERED UPON ALL THEIR PROMISES.
IN MADINAH THEY PROVIDED 5 STAR ACCOMODATION IN AL RODHA HOTEL, WITH DAILY BREAKFAST AND DINNER. IT WAS EXCELLENT. STAFF WERE VERY WELL-MANNERD PEOPLE, WERE VERY KIND AND PROVIDED EXCELLENT SERVICE.
A & H INTERNATIONAL PROVIDED A DAY ZIARAH (VISIT) IN MADINAH FOR IMPORTANT HOLY PLACES. EXCELLENT TRIP, SPECIALLY OUR MOLLIM DR. SHABBIR AS HE GUIDED US AND SHARED INFORMATION ABOUT THE PLACES.
IT WAS EXCELLENT TRIP, AND EVERYBODY ENJOYED IT.
FROM MADINAH TO MAKKA, WE TRAVELD BY LUXURIOUS AIRCONDITIONED BUSES.
IN MAKKA THEY ALSO PROVIDED 7 STAR ACCOMODATION IN RAFFALS HOTEL. IT WAS EXCELLENT ACCOMODATION SPECIALLY IT WAS KHAN E KABA VIEW FROM OUR ROOM WINDOW.
IN MINA, ARAFA AND MUZDALFAH THEY ALSO PROVIDED ALL FACILITIES AS WHAT THEY PROMISED.
I STRONGLY RECOMMENDED A&H INTERNATIONAL TO MY FAMILY AND FRIENDS, YOU CAN TRUST ON A&H INTERNATIONAL AND THEIR STAFF FOR YOUR TRIP.
Adnan Qasmi and Family.
Alsalamu alaikum,
Dear Brother Hussam
Firstly we must begin with thanking Almighty Allah for his blessing for us to fulfil the hajj arranged, managed, and supervised by you and your wonderful guides. We want to pay a small gesture of gratitude to you, and your TEAM of guides, who were there, and tended to all our needs.
Your package facilities seemed too good to be true, considering the competitive cost, which made us almost doubtful at first. We must say now, you have delivered what you promised and more, having experienced the best of it all and completed the hajj rituals perfectly.
Our thanks are also due to Molana Shabbir Ahmed who was with us in the form of a knowledgeable guide for every step of the Hajj trip.
Everything you provided was above and beyond our needs.
I would like to finish with giving my highest regard to you all, and will definitely recommend to everyone.
Balmain
Assalamu alaikum brother Hussam, how can I ever thank you for such a wonderful hajj?
This had to be the best hajj ever, you gave us so much more than what was ever offered, I could not believe what we received. You and all your staff were fantastic,
I must also extend my special thanks to Dr.Shabbir who guided us on every step of Manasak e Hajj and due to his help
The hajj was easy and comfortable, may Allah Subhhanu tala give him ajar.
I have no doubt to recommend you for my all family and friends.
May Allah swt reward all of you for our wonderful experience.